Having existed on the site for over 30 years. Alison took over in 2010 and has overseen extensive renovations, clearing condemned old green houses, installing large polytunnels, and refurbishing the site.
We grow shrubs and perennials, the vast majority of stock is UK sourced. We carefully select growers to work with, often specialists in their field. Once plants arrive we continue to nurture by hand watering, deadheading and generally loving. Besides stunning views the other benefit of our location is that the site is reasonably exposed which ensures that our plants are robust, healthy, totally gorgeous and are in peak condition for transfer to your garden.
There is always a knowledgeable member of staff close at hand to assist with plant selection and horticultural queries.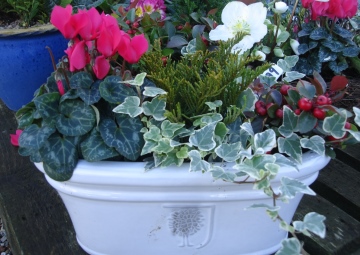 In season, as well as our own selection for purchase, we also replant customers hanging baskets and pots. We look after them in our polytunnel until well established and contact you when ready to take home and enjoy.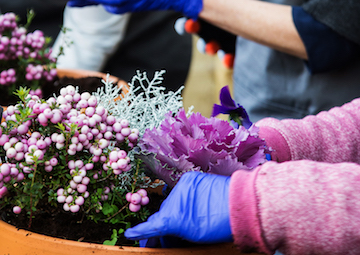 If it is the tricks of the trade you are after, or a sociable hour or so with friends join our workshops. Through out the year we hold sessions such as wreath making, winter pots and summer baskets, plus much more. Sign up to our newsletter or follow us on Facebook for more information.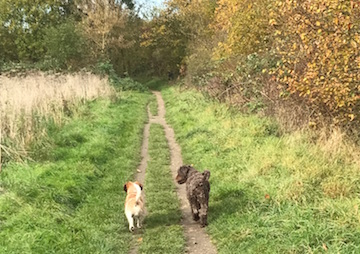 With our amazing rural location, we are the often visited by walkers - with or without their canine friends. After a stroll, hike or jog, whether it be 20 mins or 1.5 hrs,  browse our wonderful selection of dog accessories. Directions available at the till.